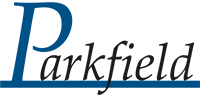 email Parkfield

current releases

all releases

clients

Follow the links below to see the current releases.
follow the links above to see all releases by date or go to the client's page on this site for their specific information.

Last three months' press information

---
E2S Warning Signals




06 December 2018
New SIL 2 compliant 316L stainless steel call points for onshore and offshore applications




06. Dezember 2018
Neue Meldestellen SIL-2-konform aus 316L-Stahl für Onshore- und Offshore-Anwendungen




6 de diciembre de 2018
Nuevos puntos de llamada de acero inoxidable 316L compatibles con SIL 2 para aplicaciones en tierra y en mar




2018年12月6日
适用于陆地及海上等不同应用场合的新型 SIL 2 级 316L 不锈钢材质报警装置




2018년 12월 6일
새로운 SIL 2 규격 onshore & offshore applications 316L stainless steel call points




06 de dezembro de 2018
Novos pontos de chamada em aço inoxidável 316L, em conformidade com SIL 2, para aplicações marítimas e terrestres

E2S Warning Signals USA



December 06, 2018
New SIL 2 compliant 316L stainless steel call points for onshore and offshore applications

---


29 November 2018
BVM Limited
BVM's new 8th Generation Coffee Lake 3.5" SBC offers blistering performance

---


28 November 2018
Verotec UK
Verotec supplies a turnkey enclosure for TgK Scientific's InsightXpress for NMR monitoring




November 28, 2018
Verotec USA
Verotec supplies a turnkey enclosure for TgK Scientific's InsightXpress for NMR monitoring

---


20 November 2018
Hammond Electronics Australia
Hammond's Rack Mount Unit family extended with extra sizes




November 20, 2018
Hammond Manufacturing Canada
Hammond's Rack Mount Unit family extended with extra sizes




novembre 20, 2018
Les Fabrications Hammond (Québec)
La gamme Hammond de racks augmente de plusieurs tailles




20 November 2018
Hammond Electronics Europe
Hammond's Rack Mount Unit family extended with extra sizes




20 novembre 2018
Hammond Electronics Europe
La gamme Hammond de racks augmente de plusieurs tailles




20. November 2018
Hammond Electronics Europe
Hammonds Rackmount-Familie mit zusätzlichen Größen erweitert




20 novembre 2018
Hammond Electronics Europe
Hammond completa la gamma per il montaggio in rack con formati supplementari




November 20, 2018
Hammond Manufacturing USA
Hammond's Rack Mount Unit family extended with extra sizes


---


October 29, 2018
E-Mark
Ultra low-profile miniature surface mount ball test points

---


09 October 2018
Verotec UK
RackCase PRO keeps things moving for Faraday Motion Controls




October 09, 2018
Verotec USA
RackCase PRO keeps things moving for Faraday Motion Controls

---


03 October 2018
BVM Limited
8th Generation Coffee Lake CPU packs a punch in 4K video systems

---
E2S Warning Signals




02 October 2018
E2S showcases its latest Haz. Loc. warning signal technology at ADIPEC




02 de outubro de 2019
E2S apresenta sua mais recente tecnologia de sinalização de alerta em locais perigosos na ADIPEC




2018 年 10 月 2 日
E2S 在阿布扎比国际石油博览会上展出其最新的危险场所警告信号技术




2. Oktober 2018
E2S stellt seine neueste Warnsignaltechnik für Gefahrenbereiche auf der ADIPEC vor




2 de octubre de 2018
E2S presenta su última tecnología de señalización de advertencia Haz. Loc. en ADIPEC




2018년 10월 2일
E2S, ADIPEC에 참가하여 최신 위험 지역 경보 신호 기술을 선보입니다




October 02, 2018
E2S showcases its latest Haz. Loc. warning signal technology at ADIPEC


---


27 September 2018
Hammond Electronics Europe
IP66 sealed polycarbonate and ABS enclosures for industrial applications




27 septembre 2018
Hammond Electronics Europe
Boîtiers IP66 ABS et polycarbonate pour applications industrielles




27. September 2018
Hammond Electronics Europe
Polycarbonat- und ABS-Gehäuse mit IP66-Schutz für Industrieanwendungen




27 settembre 2018
Hammond Electronics Europe
Contenitori ermetici IP66 in policarbonato e in ABS per applicazioni industriali




27 September 2018
Hammond Electronics Australia
IP66 sealed polycarbonate and ABS enclosures for industrial applications




September 27, 2018
Hammond Manufacturing Canada
IP66 sealed polycarbonate and ABS enclosures for industrial applications




septembre 27, 2018
Les Fabrications Hammond (Quebec)
Boîtiers IP66 ABS et polycarbonate pour applications industrielles




September 27, 2018
Hammond Manufacturing USA
IP66 sealed polycarbonate and ABS enclosures for industrial applications

---


25 September 2018
BVM Limited
BVM appoints new Engineering Manager as sustained growth continues

---
All 2018 press releases

All press releases

Parkfield Communications Limited
Parkfield House, Damerham, Hants, SP6 3HQ, England
Tel: + 44 (0)1725 518321
Fax: + 44 (0)1725 518378

click here to mail us
Click here for our Privacy Policy

Click here for all the boring legal stuff we now have to put on our web site to keep the thought police happy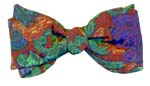 This site is primarily for editors and clients' distribution partners who want to download
press releases as text or Word files, web res and print quality 300dpi images.

All 300dpi print images are a minimum of 1800 x 1200 pixels (6" x 4"), saved as maximum resolution RGB JPG.The RGB thumbnails on the site are 250 pixels wide (portrait) or 375 pixels wide (landscape) at 72ppi and the hi-res files are linked behind the thumbnail. 300dpi file sizes are normally around 1Mb.To download the linked print res file, right-click on the thumbnail and then "save target as..."


---
As a complete aside, if you are looking for good value wines,
more than 80 interesting beers from the UK and around the world or you like high quality cider
contact Abbey Stores' Coombe Bissett shop, 01722 718852. >Click here for the web site< or >click here to email<
---